You will be surprised to know that Prophet Muhammad's (pbuh) name was inscribed on rock in Nevada and California in the 7th century, yes, 7th century BC. The Arab and African admirals, sailors, explorers, before and after the advent of Islam possessed a superior knowledge in the maritime field. Thus, centuries before Christopher Columbus, they scoured the seas and oceans and populated the American continent, where some Native American tribes practiced the Muslim religion, before 1492. There is a whole lot more

You are invited to a Zoom meeting.
When: Jul 11, 2021 12:00 PM Eastern Time (US and Canada)
Register in advance for this meeting:
https://us02web.zoom.us/meeting/register/tZwuceitrTgjHdEP0-GkRK7CzQVmLWC8OlGU
After registering, you will receive a confirmation email containing information about joining the meeting.

Dr. Mike Ghouse interviews Dr. Samira Benturki Saidi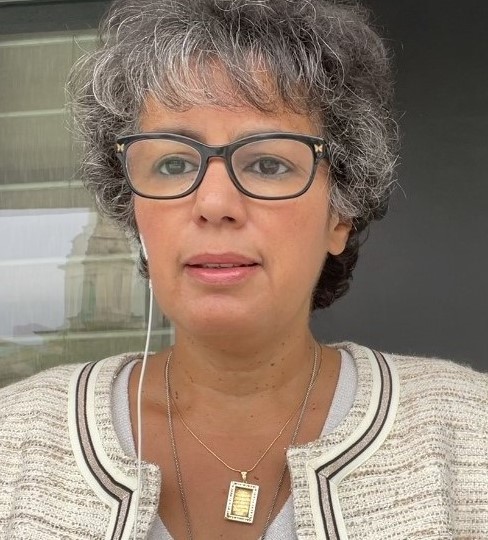 Dr. Samira Benturki Saïdi is an Algerian filmmaker, camerawoman, illustrator, independent research historian, author and publisher. Working in the field of publishing and audiovisual production, she is the author and illustrator of historical works edited by publishing houses in Europe and the Middle East. She specializes in the field of research on maritime exchanges between ancient peoples and in particular Arab-Muslim and Black African navigators and explorers.

For several decades she has specialized in the pre-Columbian history of America, highlighting the contribution of Arab navigators and explorers before the advent of Islam to its discovery and settlement, as well as the continuity of its settlement by expeditions launched from West and North Africa at the advent of Islam. A series of documentaries and TV programs entitled ;Echoes of History are being produced in order to transmit this maritime patrimony. Her most recent works, published or in progress, are the following ones
"The Arab and Muslim Identity of Peoples; Native American Tribes
"Identité Arabo-Islamique de Peuples & Tribus Indiennes Amérique" United Kingdom, 2018).
"The Tuareg, from Arabia to America & the Cherokees; Matrilineal System An Arab Matrilineal Community across time and space"; (United Arab Emirates, in the process of being published).
Pre-Columbian America and its African, Arab ; Muslim Historical and Archaeological Heritage (USA, in the process of being published),

"The Teaching of History: Background and Premises to Globalism" (Enseignement de Histoire, prémices et prémisses du Mondialisme, France)
Arab, Muslim, and Black African America before 1492, a Mathematical Equation? (Amérique Arabo-Musulmane ; Noire Africaine avant 1492), une équation mathématique? (France, October 2021),
The Arab & Muslim Navigators, vol. 1, The Corsairs (Les Corsaires, France, December 2021).