http://MuslimSpeaker.com
The role of Muslims is to contribute towards the well being of humanity, and to be the conflict mitigaters and goodwill nurturers. Our goal is to work for a secure world for every human. Please read the mission statement.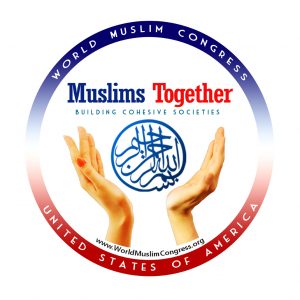 This site is about Muslims and their civic responsibilities in creating a dignified religious, social and civic space for themselves in the community of faiths. We do not distinguish between a Sunni, Shia, Ahmadiyya, WD Muhammad, Ismaili, Bohra or the subsets of each group, all believe in God, the Prophet and the accountability of their actions and whoever calls himself or herself a Muslim is a Muslim to us. Currently we are blessed to have our Christian, Hindu, Jewish, Bahai, Sikh and Buddhist friends among us to learn and share their perspective. This is our world and our God collectively.
Our discussion group is WorldMuslimCongress@yahoogroups.com
to subscribe to the group please send an email to WorldMuslimCongress-Subscribe@yahoogroups.com
The website has a few blank pages, and it is a function of transferring files from nearly 12 sites as a consolidation effort.
Silly Fatwas
We invite scholarly articles to be published here on all the topics.
Thank you